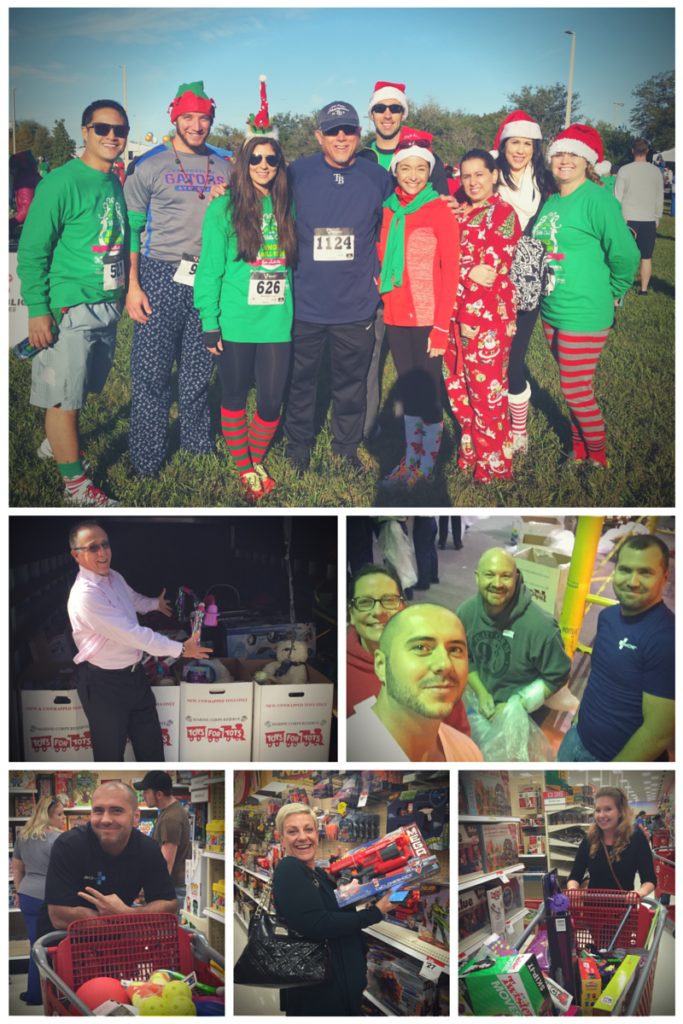 by Becky Gaines
At WestCMR, we recognize that the more we connect with the community, the stronger and healthier we all will become. We believe that in order to truly care for our community, we must have clear understanding of its needs. And this means reaching out and getting involved in with our neighbors.
Through working with local agencies, spearheading employee volunteer efforts, and our involvement in social and civic organizations, we strive to identify and contribute to outreach opportunities.  By partnering with diverse leaders and stakeholders, we build momentum with initiatives that strengthen the core of our community.
During the 2015 holiday season, WestCMR ended the year with several philanthropic endeavors, including raising money to send care packages to our deployed troops, collecting toys for Toys for Tots and helping to distribute them to families in need, putting together special bundles for local foster children, and bringing spirit to the Jingle Bell Run, benefiting Arthritis research.
We are honored and privileged to serve our communities, and we continue to work toward a stronger society each and every day.  Looking back on 2015, one of our proudest accomplishments is our team's dedication to community stewardship, and we look forward to continuing to enrich our community throughout 2016.