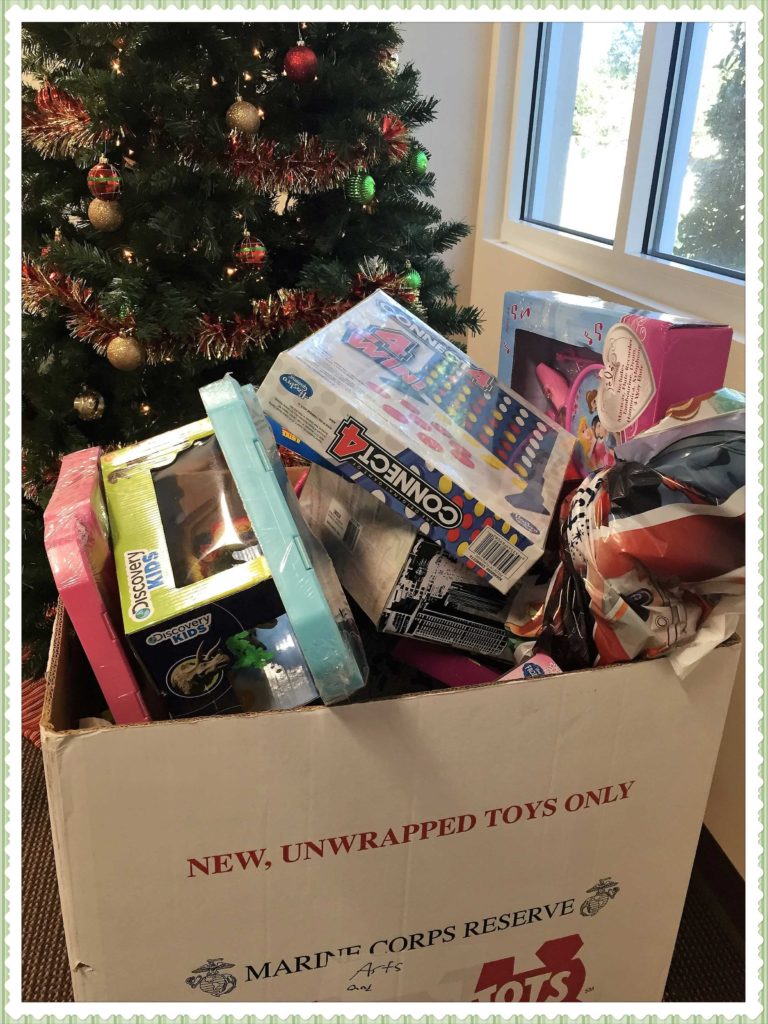 The toy boxes are overflowing and it's beginning to look a lot like Christmas!
WestCMR employees are making an impact for several area families this holiday season through their continued support of Toys for Tots.  "Toy collection is never a problem at WestCMR because of the generous spirit of our associates," said Jenn Perry, Director of the East Zone.  "We are all dedicated to supporting our community throughout the year, but during the holidays it's extra special to know we're making a difference."
WestCMR aims to pack four donation boxes full of toys for Toys for Tots.  The boxes have been placed throughout the building, encouraging each team member to get involved. Also, the WestCMR Philanthropy Committee will contribute $500 in toys for each donation box that the teams can fill.
"There's no doubt in my mind that every single box will be overflowing," said Sandra Carvalho, Director of the West Zone. "Our Toys for Tot participation is just one example of how we all pull together for those in need."
Did you know Toys for Tots began in 1947? The Marine Corps Reserve runs the Foundation as a community outreach effort, helping provide toys to children whose parents cannot afford to buy Christmas gifts. Check out the 2015 Tots for Tots commercial.  You will want to grab a tissue.
Happy Holidays!