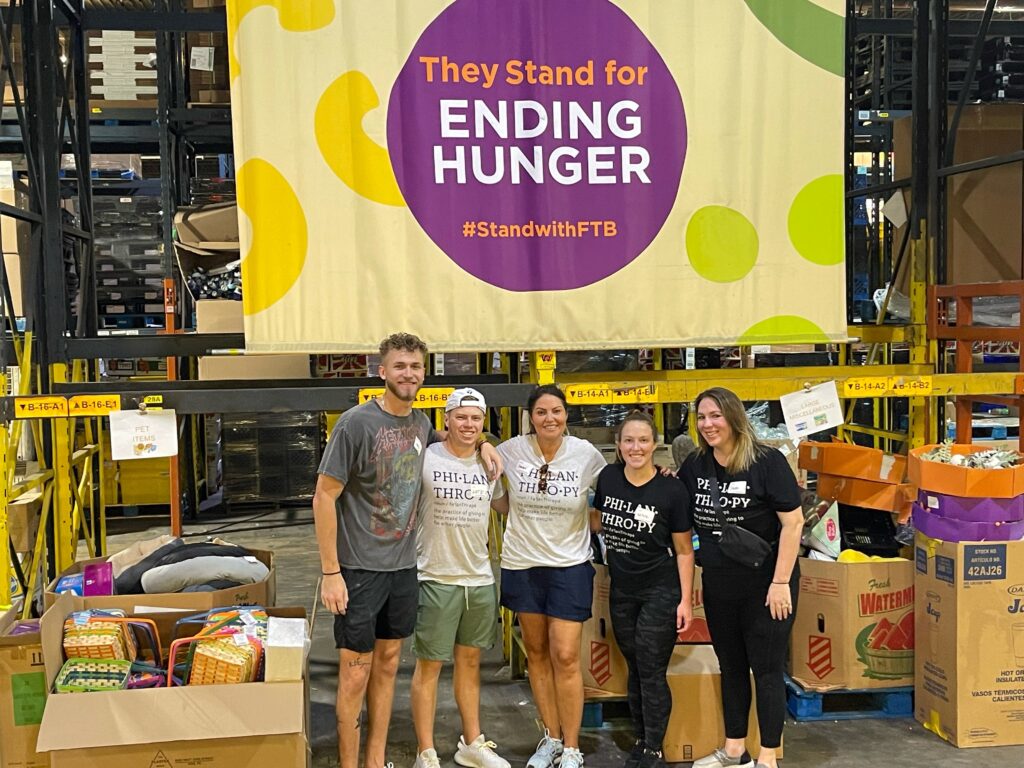 WestCMR employees receive two paid "Volunteer Time Off" (VTO) days every calendar year, as part of our benefits and perks package. Last week, a group of team members spend their day volunteering with Feeding Tampa Bay. Here is what they shared about their experience:
"Feeding Tampa Bay serves 10 counties in West Central Florida and gave out over 95 million meals in 2021," shared Sarah Hawkins, Sales Support Specialist. "We learned that there are 194,514 food insecure people who live in Pinellas County alone. To remediate this issue, Feeding Tampa Bay works with 59 local charities and food pantry partners to distribute food but also personal care items," she added. "I was joined by Stacey, Nicole, Wes and Nate for my VTO."
Nathan Hoelscher, Strategic Accounts Representative, stated: "Working out of their main warehouse facility, our sole objective was to take pallets of donations and properly sort items into their respective categories. I originally thought the majority of these items would be food, however to my surprise they were mainly commodity type items, ranging from stuffed animals to (a ton of) hand sanitizer."
"We all worked diligently as a team and were the fastest —hands down— out of the other groups," noted Wesley Foster, Strategic Accounts Representative. Wes had volunteered with Feeding Tampa Bay before, but never in their sorting warehouse. "It makes me feel good knowing that I played a key part in helping hungry neighbors in the Tampa Bay area receive a nutritious meal and other items," he shared.
At WestCMR, we are proud to serve our community in more ways than one: giving money, when and where we can, as well as giving time. If you are interested in joining a company who truly cares, check out our open positions at www.westcmr.com/careers