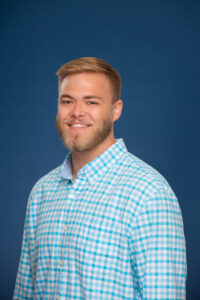 What is your position at WestCMR?
Inventory Operations Specialist
How long have you worked at WestCMR?
1 year and 2 months
Describe yourself in 3 words.
Fun – Easy-going – Dependable 
Name one thing on your bucket list.
To attend a Chicago Cubs game at Fenway Park. 
Here are a few fun facts about Rylan:
He loves everything sports related. 

He moved from Mississippi to Florida to join WestCMR.

He is a huge Chicago Bears and Cubs fan. 
What do you believe sets WestCMR apart?
WestCMR's ability to care for not only their employees and customers but the community as well is unmatched. They truly go above and beyond! 
What Rylan's team says about him: 
 "Rylan is a diehard Chicago sports enthusiast with a laid-back personality. He is humble, ready to work, and always willing to help to get a task completed."   – Brian Lorenzato

 

"Rylan is a hard worker who takes pride in everything he does." – Elvis Mrsic