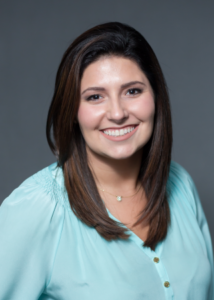 Meet Alex Carroll, Strategic Accounts Representative here at WestCMR. Alex works on the Central Acquisitions Team, where she focuses on establishing relationships with hospitals and surgery centers to bring in new product.
Alex has been an employee at WestCMR for 10 months. She joined the team as a strategic accounts representative after graduating with a Chemistry degree from Huntingdon College.

Here are a few fun facts about Alex:
She has two springer spaniels, Grover and Miley.
She serves as a member on the Huntingdon College National Alumni Association Board of Directors.
She is an active supporter of the Juvenile Arthritis Foundation.
What does the acquisitions team do and how does that help our clients?
As part of the acquisitions team, I work with facilities to provide cost recovery on their overstock items. A surplus can occur from situations such as product conversions, surgeons leaving, or product preference changes. By utilizing WestCMR, hospitals and surgery centers are keeping excess items out of landfills while also receiving a monetary return.
Before you started working at WestCMR, what did you think happened to surgical supplies sitting in hospital stock rooms if they were never used? What surprised you most about the surplus surgical supplies issue?
Prior to working at WestCMR, I assumed that manufacturers would make it easy for facilities to keep low stock levels and allow them to purchase products as needed. I was unaware that facilities keep an expansive inventory on hand, with limited opportunity to exchange with manufacturers.
Shine a spotlight on a fellow WestCMR employee. How does he or she exemplify WestCMR's corporate values and mission?
Roger Vogt exemplifies WestCMR's values and mission by always doing things the RIGHT way. His hard work and eagerness to help sets a great example for everyone at WestCMR. Roger's positive attitude is contagious.