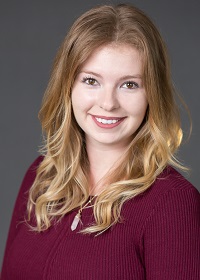 Meet Sylina Barwick, Sales Manager of our GeoSurgical Division at WestCMR. Sylina leads a team of five in growing the sales of our international market and various sectors in the United States.
Sylina has been part of the WestCMR family for nearly 4 years now. Her career began in the East Zone as an Administrative Assistant and from there worked her way to an Account Representative and then promoted to the Manager of GeoSurgical.
Here are a few fun facts about Sylina:
Sylina has a 3 year old pup named Champ.
She enjoys traveling, when time allows.
Sylina is up for trying any new food at least once.
Here's What Sylina Has to Say About . . .
Her Team's Role
What does GeoSurgical do and how does that help our clients?
GeoSurgical assists and sells supplies to a wide variety of clientele from research & development and repair companies, MSROs, and veterinarians to hospitals and surgery centers outside of the United States.
Lessons Learned at WestCMR
Tell our readers about the three most important lessons you've learned during your time at WestCMR.
Don't sweat the small stuff.
Never allow a bad moment to ruin your day.
Last but certainly not least, everyday vocalize at least one thing you're grateful for.
A Fellow Co-Worker
Shine a spotlight on a fellow WestCMR employee. How does he or she exemplify WestCMR's corporate values and mission? What has he or she taught you during your time here?
Brian Lorenzato is one of the strong individuals that GeoSurgical relies on heavily. No matter what we ask of him, he delivers it with WestCMR's core values (RIGHT) in mind. Whether something went awry with shipping or loading TONS of codes into the system, he is dependable and doesn't let us down. Also, props to Melissa Fischer for being a great help to him and Geo!